7 Kitchen Trend Ideas
For a solid decade, the all-white kitchen trend was all the hype. But, 2018 has arrived and that means it's time to make some changes around the house.
Here are some new kitchen trend ideas that are a little more layered, inviting and personal.
Darker Floors

If you choose to go white with your cabinets or walls, select a darker floor to bring some contrast to the room.
Also, the addition of furniture-like "feet" gives cabinetry a softer, more custom feel.
Gray Undertones
Gray undertones lend a timeless, totally livable vibe to most paint colors—not just beige—whether it's a sophisticated blue-gray seen in this photo (Oyster Bay by Sherwin-Williams), or a purple-gray (like Grayish by Sherwin-Williams )and green-gray (like Dry Sage by Benjamin Moore).
Copper Metals Are In!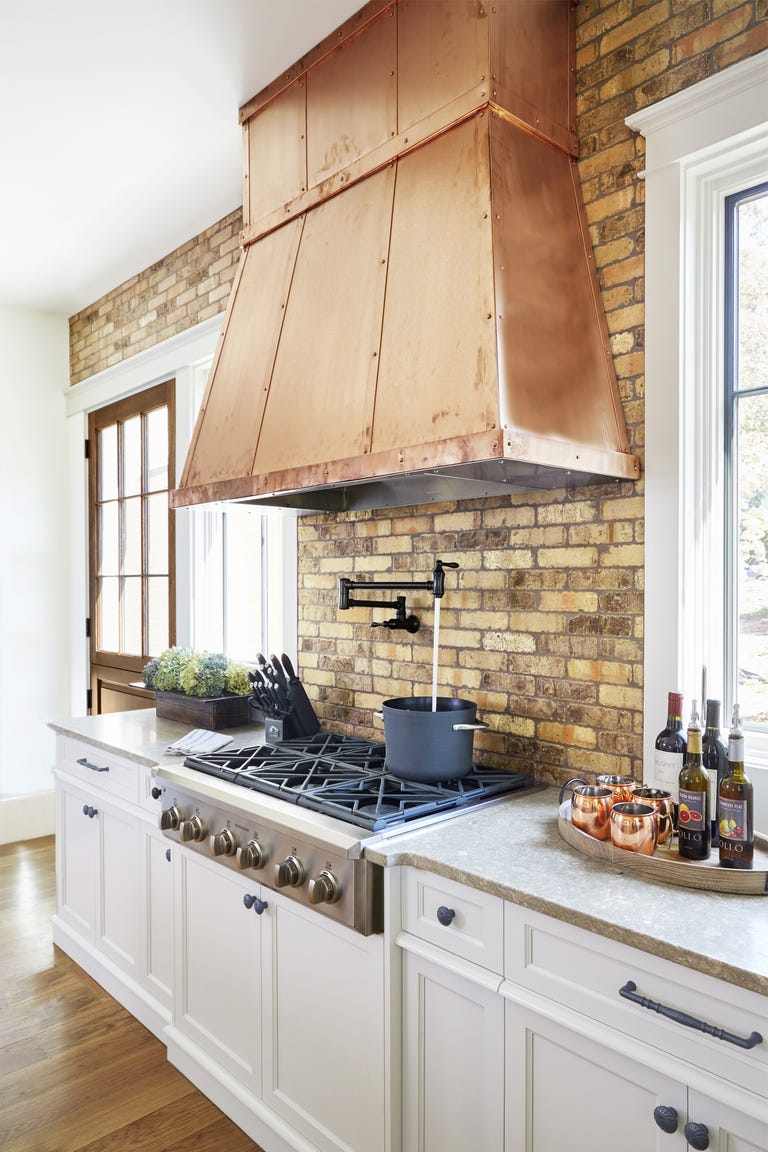 The open shelving trend isn't going anywhere and in a kitchen void of upper cabinetry, the hood is inevitably the centerpiece. Dress it accordingly! Copper sheeting, with coordinating straps and rivets, adds age-old warmth.
Floor Tiles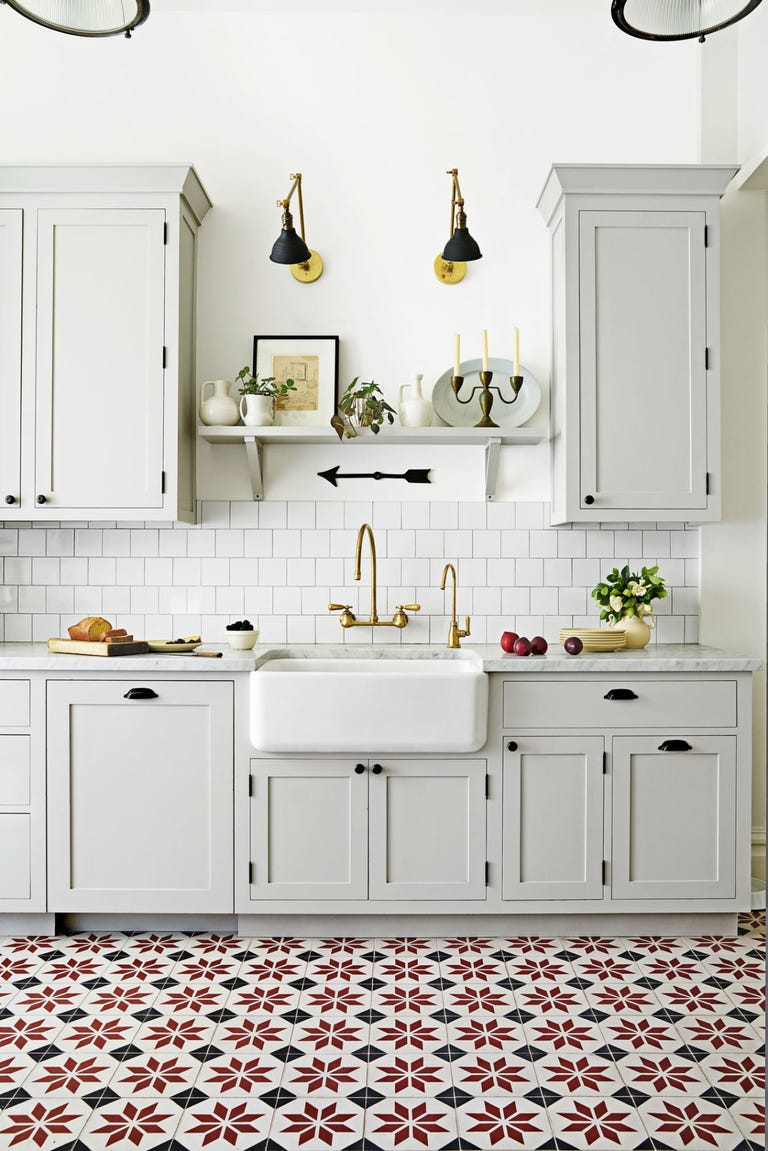 Rugs, however durable, aren't practical for a heavy-use kitchen. Enter statement floor tile. It's a more subtle way to add impact than, say, a bold eye-level backsplash.
If you're tired of the usual subway tile? This on-trend square shape has a charming shingle-like effect.
Pecky Cypress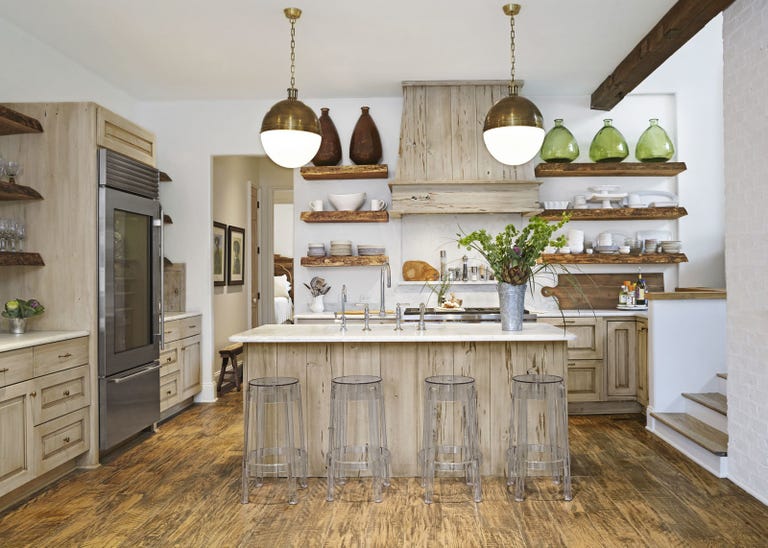 If you can't get enough of the reclaimed-wood look, here are two words you'll be hearing a lot: pecky cypress. Seen here on the hood and island, it's a type of wood that has a grainy texture thanks to long, narrow burrows or cavities.
Tip: From boxy appliances and islands to linear shelves, kitchens tend to have a lot of straight lines. Soften the room with orb lights.
Old-English Style
Ready for some old-english inspiration? "Spot cutouts" and painted wooden knobs are a cute way to spruce up your kitchen. Hide modern appliances such as microwaves in cabinetry that runs flush with the countertops.
Black Stainless Steel (With a Bit of Gold)
Stainless steel is always the go-to option, but have you considered purchasing black appliances? Appliance manufacturers such as GE, Samsung, and Whirlpool have introduced refrigerators, stoves, and microwaves in sophisticated shades of black and slate.
Tip: Black and gold always brings a look of sophistication and it just matches perfectly together (as displayed in the picture above)
The kitchen is the most utilitarian room in the house, which is why you obsess over the appliances, the backsplash, the sink…but it's also the heart of the home. Subtle touches such as slipcovers, decorative hardware, and prized collections serve up a little softness.